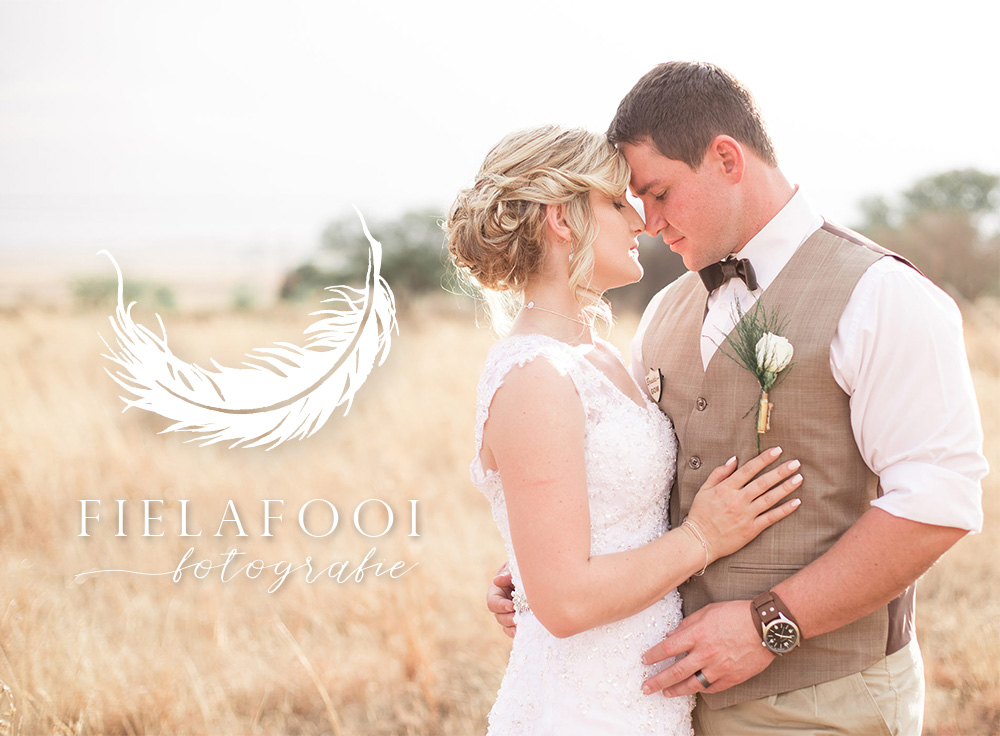 My name is Marelie Kotzè, and in 2014 I started Fielafooi Fotografie. I grew up on a farm outside Heidelberg (Gauteng). My passion for photography started on the farm, eating lunch with my dad while he was busy harvesting or planting. I used to take my Father's camera and take pictures of the crops. Fridays on the farm was always an excuse for a 'photoshoot',with 3 daughters my father just smiled and carried on farming.

After I completed high school I was very unsure of what career I wanted to pursue. I then went on to complete a short course with my eldest sister on how cameras work and what functionalities they have. In my second year after completing high school I studied wedding planning at SA School of Wedding situated in Pretoria. After I completed my studies I assisted at Lezar Opstal wedding venue for 4 years. During this time, I always had my camera handy to photograph all the lovely details of the weddings.

In 2017 I got engaged with a wonderful man, Johann Kotzè. We married on 11 August 2018, and now stay in Frankfort. He helps me with some of my wedding shoot.
During this time my passion for photography just grew bigger and bigger. I grew a network of photographer friends and got some insights on the trade. I started photographing family sessions and parties, also by assisting other photographers.
Why photography is important to me:

Every wedding is different. The vibe, the laughs and the different love between the couples, the guests are indescribable.

The purpose of a photographer:

Part of what I do is to make you look stunning on your big day. Telling your special love story and capturing every detail on your wedding day is all part of what I want to accomplish.